Troy provides 6 basic services:
1- Train at a convenient location:
Troy will work with you in your home, office, gym, or at a local studio. You have options.  I can use what equipment you have or provide what is needed.
2- A Complete Evaluation:
The first element in a responsible training program is a fitness assessment that includes watching you move to determine any dysfunctional patterns that may need correcting.  Checking your breathing for proper core function.  Checking flexibility.  Body fat, body measurements and weight are optional.
3- A Personalized Routine
The Evaluation provides Troy with the information he needs to build a personalized diet and exercise plan specific to your body and goals.
4- Encouragement
You're going to want to quit. You're going to have setbacks. Troy cares, and he's there for you.  Having weekly appointments will keep you on track and accountable. You can reach him via phone, text, or email. Â Quitting is not an option!
5- Consistency
This is VERY IMPORTANT.  A good majority hire Troy because if he didn't show up they won't work out or get up an hour earlier to train.  Troy will keep you consistent, and will keep you on a regular schedule so you always know what to expect and keep you progressing toward your goals.
6- Motivation through Education
Troy will explain how your body works, and how what you do affects it.  Some say he talks to much so let him know 🙂 He'll show you how you can turn knowledge into results.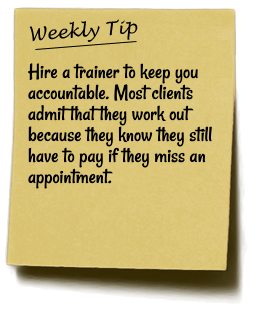 Some rare or unique people I have helped.
 I helped a young lady with multiple sclerosis have a normal life and walk again.  Read her review on thumbtack Cassandra
 I have helped 3 elderly people who were on hospice get off hospice.
 I helped an elderly lady who was told by doctors that she wouldn't walk again to walk again.  Pearl Griffiths click here.
 I have helped many women who have had panic attack to restore proper breathing patterns.  Stress and panic attacks cause us to breathe wrong which in turn makes our core and diaphragm muscle dysfunctional.  One lady paid me double because she felt so good.  For those who know I can change the mode your body is in from parasympathetic to activating their sympathetic nervous system.   This will absolutely change the life of anyone who has panic attacks.  Life will be less stressful and their core will function much better, therefore back pains go away, they get better at their sport, sleep better and live happier lives.
I have helped many, many people to not have back, neck, shoulder or knee surgery.  This is due to the more advanced learning techniques out of the Check Republic.  Therapy based on baby development.   America is behind, very behind on this stuff, therefore many people go to have surgery who don't need it.  If you have the time, money a correct diet and discipline many body pains and dysfunctions can be fixed. 
I have had two clients who have stopped seeing their psychologist and schedule session with me because they felt better working out and having me listen to them and understand.  With one of them we did an hour and half hike and just talked.
There are people I have not been able to help.  These are the ones who think that getting a trainer will solve all their problems.  The truth is that listening to your trainer or therapist will help.   Most don't do their homework right or consistently enough to matter.  Other's wont change their diet or lose the belly fat that is one of the main sources of their back problems.  Sometimes I'm not the only person to help and other people with expertise in areas that I don't specialize in are needed. Just being honest here.
REVIEWS